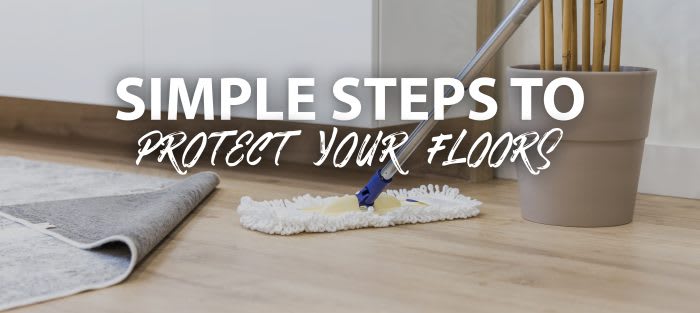 No matter what kind of floors you have, rough weather conditions can quickly cause serious damage to them. Refer to these tips when a winter storm hits to protect the integrity of the flooring in your home.
Utilize floor mats.
Placing a mat in your entryway is the easiest way to ensure clean floors when it snows or rains. This encourages your family and guests to wipe their shoes off before entering your home. Don't be afraid to suggest that they take their shoes off completely, either.
Invest in a steam mop.
If you're worried about hidden dirt and grime on your floors, it may be time to invest in a steam mop. The technology in this method effectively gets out tough marks on finishes like linoleum, vinyl, and even hardwood (just make sure your floors are sealed), while being gentle enough to use weekly.
Try to be diligent.
While you can't be expected to walk around your house with a paper towel roll every time someone forgets to take their shoes off, at least aim to be more attentive to your floors. You don't want to wait until spring to clean up the spots from snow and sleet, which by then will be harder to deal with.
Cover the carpets and rugs.
Hard flooring may be pesky, but nothing compares to getting stains out of carpets and rugs. On a particularly snowy day, cover your floors with furniture pads. It may seem excessive, but you'll thank yourself later for not having to do a deep clean of these areas!
Choose cleaners carefully.
The right cleaners can make all the difference to the longevity of your floors. Traditional mopping for your hardwood floors is no longer the way to go and will just add more moisture to the mix. Use a cloth to take care of excess water whenever possible, and be quick about cleaning up areas that are prone to damage.
Follow these cleaning tips to keep your floors looking shiny and brand new this season!